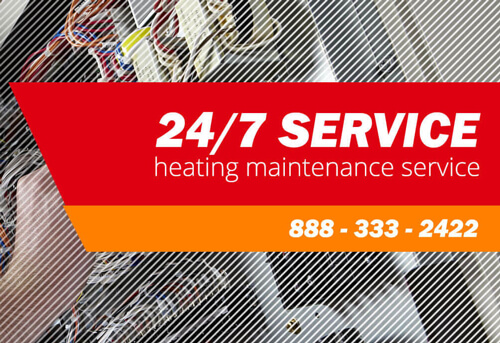 Expert Residential & Commercial Heating Services In New Jersey
Oil to Gas heating Conversions
Thermostat testing & digital upgrades
Evaporator coil cleaning
Roof-top HVAC repair
Baseboard heating
Circular Pump Replacements
Thermal Coupling
Zone Valve assembly, cleaning & adjustment.
Burned oil tank leaks.
Burners, Dampers & Wiring
Automatic Feeders, Safety Valves, Low Water Cut-offs
Expansion tanks
Oil tank removal
Heating System Installations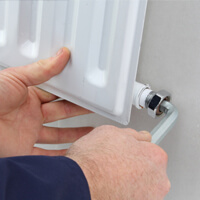 All Week has excellent technicians who can work on all of your heating systems, no matter the brand or the size. We have exceptional workers who can install all commercial and residential HVAC systems from boilers to all sorts of heaters. We have great prices and are always available when you need us. Open 24/7 for your convenience, it is our top priority to give you the best services possible throughout all the months that you need us. Contact us today and see how we can help with all of your home or business heating installations!
Heating System Repairs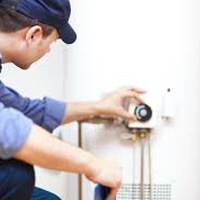 If you are in need of quality heating system repairs then look no further! Here at All Week we work hard to provide the best heating repairs in the business for all of your residential or commercial heating unit needs. We can repair any brand or size heating unit and are not limited to the type of heater either! Whether you need assistance with your boiler, furnace, or HVAC unit, All Week's excellent and experienced crew is here to help. Contact us today and see what we can do and why we're one of the best companies in North New Jersey to get all of your heating repairs done!
Heating System Maintenance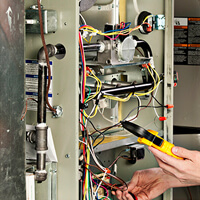 Keeping up with the maintenance of your heating unit throughout the winter is important, and you want to make sure that it is in top performance before any of the worst storms hit! All Week has the best and top-rated mechanics to work on any and all of your comfort needs for the winter. Whether or not you need your boiler, furnace, or HVAC unit maintained we can handle it! Our yearly heating & hvac maintenance plans for residential and commercial, prevents heating systems sudden or anticipated breakdowns, ensuring comfort and warm temperature at your property during the cold season.
Heating System Replacements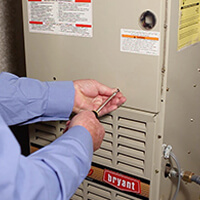 While most heating systems are built and installed with the purpose to function optimally for decades if maintained well, they all have a limited life span. There are several reasons for replacing a heating system or some of it's component, during our long hvac career in NJ the mot common case we came across are;
Old properties recently bought with an old system that doesn't function properly or needs updates.
A home damage affecting the whole system, such as a collapse, fire or flood.
A change in a property architecture that requires an update of the old hvac system
Heating System Inspections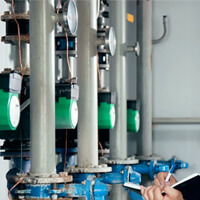 Establishing HVAC / heating sytem inspection routine, is a must for every property owner. Regulatr seasonal inspections, will ensure your that system's maintenance requirements are met as per factory manual. In addition, since HVAC system make up a big chunk of a home's energy bill, routinely scheduled pre-winter inspection & tune up can actually end up saving up to 10% off monthly bills… More About Heating System Inspection
Baseboard Heating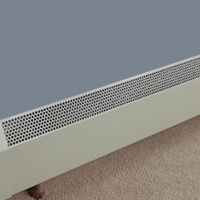 Selecting a heating system for your home is a challenging experience because they are many factors to consider. The most important are the cost, performance and durability of the system. Cost wise, what type of system can an you afford? Other considerations include the efficiency and size of the system compared to the size of the area it's going to heat up.
Gas Heating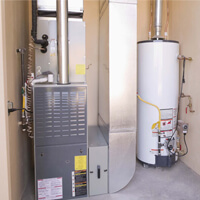 Whenever your current gas furnace or boiler acts up or completely stops working, it's an obvious sign for immediate repair.
A faulty natural gas heating will leave your premises cold and uncomfortable, but also potentially expose you and your loved ones to deadly gas fumes or exhaust!
Heating System Tune-up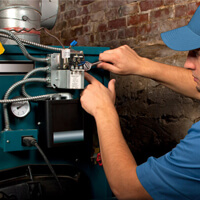 A heating system, require regular maintainance in order to extend its lifespan.
Similarly to other appliances a heating system tune-up is important for the optimal performance of the unit.
When used extensively heating system loose efficiency as it accumulates dust, dirt and other paricles through time – this will cause increased energy and repair bills.
Forced Hot Air Heating System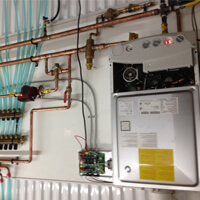 Forced air systems come in different kinds of AFUEs, quality, and brands.
Forced air systems can be compared to furnace heating systems. Both of these systems do operate by heating water to boiling point which can directly take the place of the cool air filling your room.
We Service Norther & Cenral New Jersey 24/7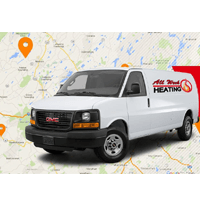 We offer heating repairs and service for residential & commercial in both Northers & Central NJ 24/7 :
We strive to be the ones who save the situation and resolve the toughest problems at the worst times, and restore the comfort of your home, where no one else is available.
Bergen – Essex – Passaic – Hudson – Morris – Union – Middlesex – Hunterdon – Mercer – Sussex – Monmouth – Somerset – Warren – Ocean
More details about Services Areas