Heating Repairs, Installations & Maintenance Service Bergen County NJ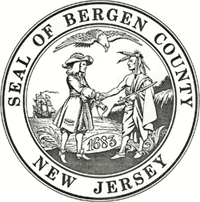 Servicing your County 24/7 Call Now (888) 333-2422
Licensed, Certified and Insured
Your Local Trusted Hvac Specialist
Expert Quality Service
Expert Service Professionals
Most Competitive Local Rates
24/7 Emergency Services
Residential & Commercial
Upfront Pricing
No Overtime Charge
FREE Estimates
FREE In Home Heating System Inspection

Ali came out after I had busted the external water supply trying to remove a rusted on hose. He got the hose off! and replaced the busted section of pipe... Read more

Good experience with Alex from all week. Day before a major snow storm and my heat went out. Called all week and they sent someone within 2hours... Read more

Fantastic company! They have come to service my executive office on many occasions and they are professional, courtious and just great service people... Read more
Winter can turn out to be so unexpectedly punishing to everyone, that it's crucial to properly prepare for it. It's really important to install a sturdy and reliable home heating solution on time, to provide comfort and convenience to your whole family at home. That's why you have to make sure your heating system, boiler or furnace have been checked and prepared, even before winter begins. Your household heating system plays a significant and crucial role in your home and it's a must to always keep them in excellent and top condition. Contact a trusted heating Bergen County NJ service provider to help you with these preparations.
Your Bergen Local Reliable Heating & Hvac Contractors
All Week Heating Bergen County NJ will send you their professional heating contractors to help with your heating problems. They will offer you all types of heating services, including: boiler, furnace or any other type of repairs you might be in need of. These certified, licensed and insured contractors are well trained and equipped to keep up with the latest trends in the heating industry. They are professionals who work hard in order to deliver results in the fastest and most efficient manner possible. Aside from that, they will also help you identify any warning signs your heating system might be showing you and will prompt you instantly should it need any repairs. They will also show you and teach you how to take good care of your heating system after the installation or the repair is complete, so that you can keep it in the best possible working condition. So what are you waiting for? Book an appointment now with Heating Bergen County NJ before the season gets too busy!
Bergen Residential & Commercial Heating Service
If you need heater repairs for commercial or residential heating NJ, All Week Heating will be there to assist. Their quality services are offered at very reasonable prices; affordable to everyone's pocket, and will surely help you solve any problems you have with your central heating system. Aside from that, they are also a heating company that offers their services all throughout the year, at any day of the week, as their name suggests! Isn't that nice? A company ready to offer their services at your most convenient day of the week!
Our Emergency Hvac Crew Is Available Around The Clock In The Following Cities
Our Bergen County NJ Location
All Week Heating Saddle Brook NJ
310 President St, Saddle Brook, NJ 07663
Phone: (973)253-3830
Recommended Resources