We Provide Reliable Radiator And Baseboard Heating Services NJ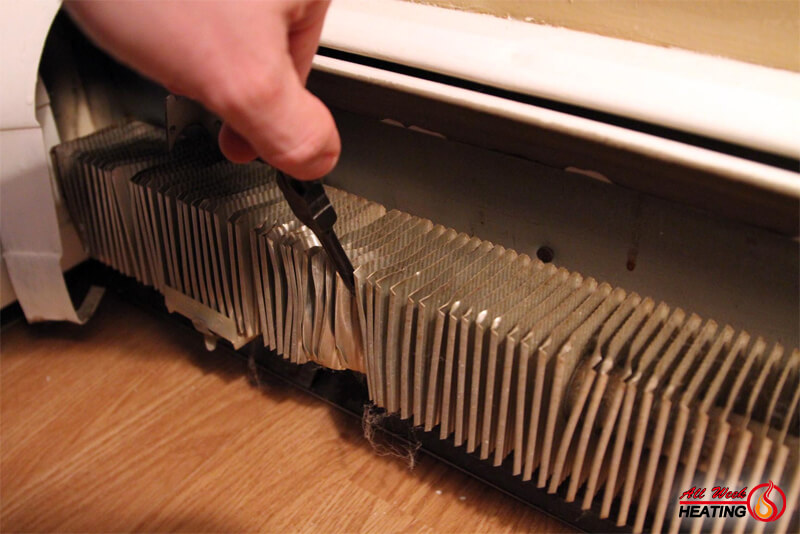 Selecting a heating system for your home is a challenging experience because they are many factors to consider. The most important are the cost, performance and durability of the system. Cost wise, what type of system can an you afford? Other considerations include the efficiency and size of the system compared to the size of the area it's going to heat up.
The choice most people have is either baseboard convectors or radiators. These heating systems rely on hot water as their heating source. However, radiators deliver heat through radiant energy while baseboard convectors do it through convection.
Both systems have advantages and disadvantages. For example, radiators usually cause the temperature of the room to overshoot by a couple of degrees, but they offer a high level of comfort for people who use them. Interestingly, the two systems can coexist in your home with a few modifications, hvac experts should carry out these adjustments so that the heating systems work correctly. Contact All Week Heating today, and we will take care of it for you!
Our company is reputable for reliable radiator & baseboard heating solution services, that deliver satisfactory performance and priced reasonably. We have an extended experience in this heating systems type. And with over 30 years of hvac experience, we know very much different properties needs for effective heating, simply because overtime we have seen it all.
In fact, we handle HVAC systems including baseboard and radiator heating systems for residential and commercial properties and in different environments and habitat structures. Baseboard convectors, and radiators will last for a long time if installed correctly, so you should only trust a professional with an adequate amount of experience with such delicate work.
Baseboard Heating Repair And Replacement NJ
Not only we install baseboard heating systems, we also repair and replace them.
Some common problems with baseboards include electrical malfunctions, blocked heat, and a faulty thermostat.
For example, some baseboards stop working because of defective fuses. We'd replace them with high-quality fuses. Cleaning the baseboard prevents the accumulation of soot and smoke in the heating element and around it. We can clean it and make sure that it works perfectly. In some cases, Baseboard heating replacement is necessary. This generally takes considerable work to the complicated system structure that involves dealing with a large amount of electrical wires and the removal of external cover. The most complicated part of a baseboard heating system replacement, remains the electrical. If the wiring is not removed properly, that would lead to problems with future installations.
Hire only an hvac experts when it comes to this kind of delicate work. Consult us today for a sound advice and a free estimate, if you need baseboard heating repair, or planning a system replacement replacement.
We are licensed and insured, skilled and properly equipped to perform a safe and efficient system removal and replacement. Moreover, we are available 24/7 to provide baseboard heating or any hvac system service. Call us for emergency repairs or replacement at any time of the day or night. We will arrive on time, and assist you restoring your system back to normal.