Heat Pump Installation & Repair Service For Residential & Commercial In NJ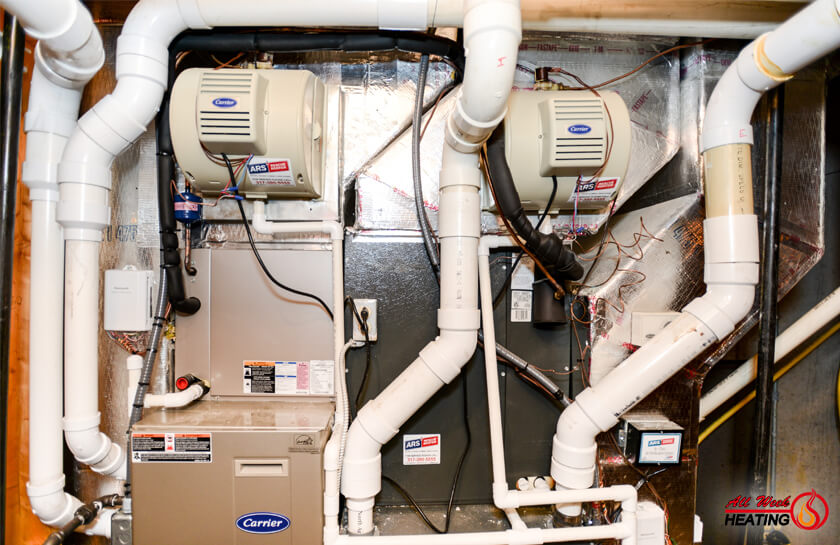 Benefits of heat pumps
Heat pumps not only help you stay warm in winter and cool in summer, it also has massive potential to reduce carbon emission and hence meet the higher standards set by the government without any problem. This is an extremely cost-efficient unit and it helps provide clean and pollution free energy without any limit. The best part is that this can be made use of anytime of the year because the warmth beneath the ground is at a constant temperature.
Heat Pump Maintenance & Replacement Service
Being so useful, heat pumps have to be taken care of properly so that it works through the year efficiently and properly. If this is not the case, you will not get the maximum advantage of the unit and instead of saving money, you could be wasting it. On the other hand if you get in touch with a well known and reputed company, you will be able to save a lot of money. Here we provide proper tune up of the heat pump so that it works effectively.
We support major heat pump brands
We have experience dealing with all popular brands of heat pumps. Once you get your heat pump tuned by us you will find that you save a lot of money through the monthly utility bills along with preventing your heat pumps from any kind of breakdown. Not only this, you will find that the efficiency of the heat pump has increased and the life of the heat pumping system is also extended.
If you have any question or you want to know anything about our services, you can easily contact us through our online live support system or email us. We have experts for repair, service, installation, and replacement to make sure your system works efficiently and operates smoothly all the year long.
If you are interested in any of our service, we will gladly offer right support to get your heat pump work properly by appointing the right person for the work. Even if you have an emergency, you can call us and our experts will immediately attend. Above all you will not have to pay any extra cost for this.