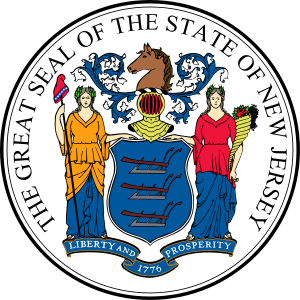 The winters in New Jersey can get really cold and uncomfortable if you're not prepared enough. Don't allow the cold to catch you by surprise. As one of the top and most trusted heating HVAC companies in North NJ, All Week Heating's professionally trained and certified technicians can handle any kind of issue you might be experiencing with your heating system, furnace or boiler. Whether you have problems at home or at your place of business, our contractors at All Week are always on the move and ready to jump in when needed most. Be it simple maintenance or emergency heating Northern New Jersey repairs, installation of a brand new system or tuning up an older model to its full potential. Our emergency crews operate in North Jersey all around the clock and will respond to your call within 45 minutes or less, guaranteed. So if you're looking for a heating system repair service near your neighborhood, you've landed on the right page! Use the search bar on the top of our website to locate one of our emergency teams closest to your location.
North Jersey Heating ServiceMost people underestimate the importance of maintaining a heating system. A quality brand system may last for several years, under the circumstance that it has been maintained regularly and with care. Poorly maintained systems can break down suddenly, get damaged and they sometimes tend to only work at half their potential, especially in winter when your pipes tend to freeze.This also usually means that you pay the same amount for energy bills as you would for a brand new system but you only receive about half the capacity you should otherwise.
Our team of experts can evaluate your heater and heating system setup, to give you suggestions on how to improve it, repair it if needed, give you instructions on how to maintain it on your own or even install a brand new quality system if you need them to. Imagine the stress and frustration of having your heating system break down in the middle of a cold winter night. All Week emergency service crew is at your disposal at all times, every day of the week throughout the whole year.
Get Reliable Home Heating Solutions From Top Rated HVAC Company In Northen NJ
Be it in the middle of the night or on holidays, we are at your disposal 24/7. Give us a call, chat with us, check our Facebook page, or send us an email with any kind of questions you might have, and we would be more than happy to give you all the assistance we can offer and prove you that customer service is our top priority. All Week Heating is always there for you when you need us most!
Servicing the following counties :
Bergen – Essex – Passaic – Hudson – Morris – Union