Buy a Utica PEG225EID Boiler From All Week And Get It Installed At Best Rates Anywhere In New Jersey Today!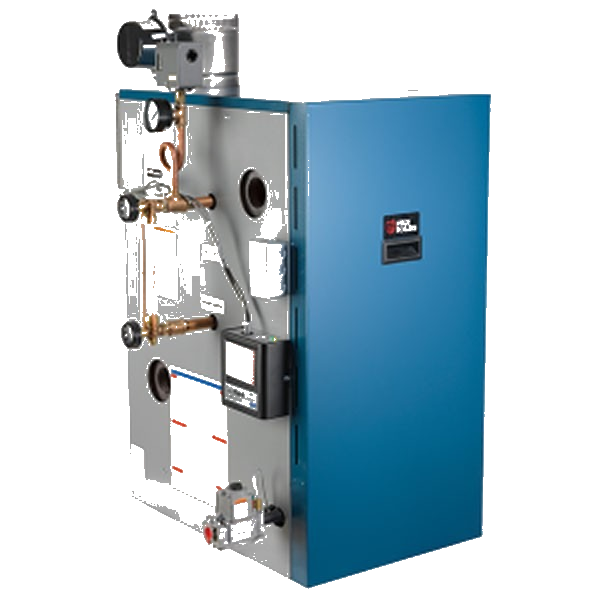 Description
When you talk about heating, Utica always comes to mind. They are renowned for designing quality applications that are also easy to use and install. The PEG is Utica's premier gas fired steam boiler, designed to be durable and efficient. The PEG boiler is very flexible, the steam heating solution is designed to fit a variety of applications. Its design has two taps on both sides, one for supply and the other for return, this design allows you to install it in any location. It will be nice to use both supply tapping, because it helps provide the driest steam possible for heating your building. In order to help customers save time during installation, Utica already pre-wire and installs the gas control system from the factory. The durability and efficiency of a cast iron heating exchanger helps users enjoy heat from your PEG for a long time. It does not matter if you are replacing an existing boiler or you are installing a new one, PEG boilers guarantee reliability, efficiency and comfort.
STANDARD FEATURES
Low Profile
Almost all chimney vented boilers need a lot of space, with a draft hood, their heights can be extended making them a tight fit for boiler rooms and basements. All PEG boilers come with an integral draft hood, this means the boiler can be installed anywhere in the building.
Quality You Can Count On
Utica strives to ensure that they maintain the quality of their cast iron heat exchangers, this means they can withstand the rigor of a steam heating system. This has been proven with the Utica 12 year non-prorated "Quality You Can Count On" warranty. With PEG you are guaranteed of quality.
Efficiency-Boosting Insulation
Other benefits include heat retention, efficiency, insulated hacker with PEG to reduce heat wastage and safe energy.
Product Resources: (Downloads)
Utica Boiler PEG225EID Sales, Installation, Repair and Maintenance Service NJ
All Week and Utica are long time partners, they are also authorized to deal with Utica products across the state of New Jersey. For many years now, All Week Heating has recommended and installed numerous different types of Utica applications including furnace and AC's for residential and commercial within NJ.
Our clients can attest to the quality of our recommendations. This has made them loyal to our brand, our high quality and reliability also contribute. After many years, we still remain the traditional and reliable partners of Utica.
All our staff are professionals with Utica specific training on all models and compatible equipment. We make sure our staff stay up-to-date with the latest trends that come with existing or new equipment in the market.
We have an in store diverse inventory of Utica equipment in our store at all times, this includes AC units, furnace, coiled, split units etc.
Are You Looking To Install Utica PEG225EID Boiler For You NJ Home or Business?
Our certified and trained technicians will help install, repair and maintain older models of Utica boiler for your home and businesses with ease. Reach out to us today for more information.
Recommended Resources