TRANE furnace repair service NJ
Trane Furnace Systems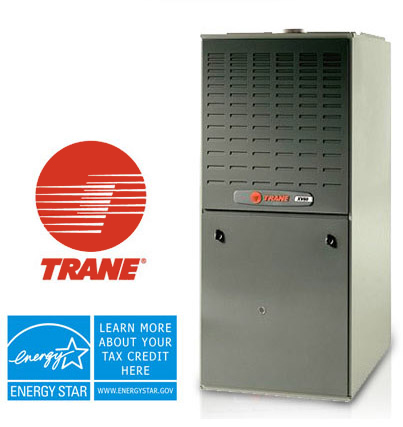 Trane Furnace systems are some of the best units ever created for one simple reason – dedication to excellence within all phases of this legendary brand. And every Trane Comfort Specialist that repair, service and install these furnaces have been personally certified by Trane. Each furnace unit they manufacture is extremely energy efficient, many of them being Energy Star® rated. They are also very reliable systems – and are ready to be installed in residential and commercial applications. And without question, the best place to contact to complete all Trane furnace sales, installation, service and maintenance is All Week Heating.
For several years, our furnace service company in New Jersey has been a reliable source of HVAC solutions across the Jersey shore. Our company is licensed, certified and bonded to complete all heating services and with every customer interaction – we strive to exceed your expectations without charging you a ton of money. We provide 24/7 emergency repairs and Trane furnace service – and we'll set up appointments that fit your busy lifestyle and work schedules. If you're in need of any Trane furnace service – we'll put together a customized and affordable solution.
Trane Furnace Maintenance and Repairs
The dedicated and passionate technicians that comprise our team work hard to provide exceptional customer service at All Week Heating. We are certified, licensed and bonded to complete all Trane furnace repairs that you can possibly imagine. We also offer several maintenance programs that are designed to keep your Trane Furnace running strong around the clock. All Week Heating offers emergency repairs on Trane heating systems 24/7 and always will arrive quickly to get your Trane furnace tuned up and working strong. Contact us today to learn more about the Trane Furnace Maintenance and Repair services we offer.
Trane Furnace Installations
New Jersey home and business owners often look for the best bang for their buck when purchasing a new furnace. And without question, Trane furnaces are designed and engineered to power their commercial buildings and residences at an affordable price point. Each of our certified installation technicians are considered Trane Comfort Specialists – which means that we've been certified by the company to complete any and all services – including installing Trane furnace systems in New Jersey. Contact our team today to inquire about any of the Trane furnace services we offer in New Jersey.
Trane Furnace Replacement
The professional technicians that represent All Week Heating have extensive experience in replacing Trane Furnace units for residential and commercial customers. And whether you are simply replacing your older Trane with an updated model, or you need full installation services – contact our team today to learn about our specials on Trane replacement services.
If you have questions about the Trane furnace sales, replacement, maintenance, installation or repairs that we offer – don't delay. Contact our team today and we'll be happy to provide an affordable solution for your Trane furnace service needs in New Jersey.
Trane Furnace Resource: