RUUD furnace repair service NJ
RUUD Furnace Systems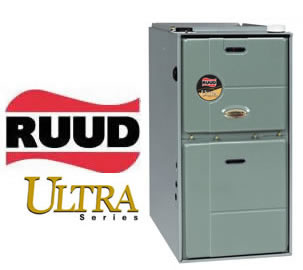 RUUD furnace systems have set incredibly high standards for other Furnace companies to follow. A major manufacturer of quality-build furnaces and heating systems, RUUD strives to integrate product quality and value with every product they offer to customers in New Jersey. And for several years, All Week Heating has been proud to offer several RUUD furnace services for commercial and residential customers that are in need of a dependable company.
For many years, our commercial and residential heating company in New Jersey has been the go-to source for all HVAC services. All Week Heating takes pride in placing our customer's needs ahead of our own. We provide 24/7 emergency repairs and furnace service – allowing your family and employees to remain warm when the winter season arrives. If you're in need of any RUUD furnace service – we'll always customize an affordable solution.
RUUD Furnace Installations
RUUD furnaces are built to last. The superior craftsmanship that goes into every RUUD furnace – along with their strong devotion to integrating technology makes them outstanding replacement furnaces for both residential and commercial building owners. The team at All Week Heating has been professionally installing RUUD furnaces for several years. And with every installation job we undertake – we inspect the entire system before we mark the job complete. Contact us today to explore your options.
RUUD Furnace Repair and Maintenance
We also provide our commercial and residential customers with all RUUD furnace repairs and maintenance solutions. Whether you have a RUUD industrial furnace or a smaller home-built unit, our professional technicians will schedule an appointment that fits within your busy schedule. Plus – we'll customize a maintenance program that fits your individual needs and budgetary restrictions. Our aim is to make sure every RUUD furnace service is completed correctly the first time. So if you have any questions about the RUUD furnace solutions we offer at All Week Heating – contact us today.
RUUD Furnace Replacement
All Week Heating believes strongly in offering our customers exceptional value. This dedication to giving you affordable options is included in our RUUD furnace replacement jobs that we undertake. Each of our services is handled by professional technicians that do the job right the first time around. Our techs have been replacing RUUD systems in commercial buildings and homes for several years – so you can feel confident that your replacement will be handled by professionals that strive for excellence.
If you have questions about the RUUD furnace sales, replacement, maintenance, installation or repairs that we offer – don't delay. Contact our team today and we'll be happy to provide an affordable solution for your RUUD furnace service needs in New Jersey.
RUUD Furnace information & resources: