RHEEM furnace repair service NJ
Rheem Furnace Systems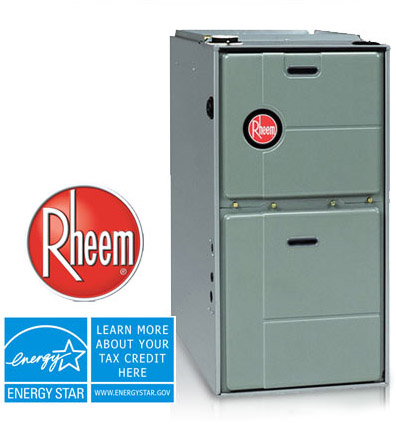 Regarded as one of the most affordable heating systems manufactured today, Rheem furnace systems have blazed a trail for other companies to follow. Providing commercial buildings with industrial powered heating systems and residential customers with energy efficient furnaces in New Jersey, Rheem places strong emphasis on product quality and value with every product they manufacture. And for several years, All Week Heating has been proud to offer several Rheem furnace services in New Jersey.
All Week Heating is insured, licensed, certified and bonded to complete all heating services in New Jersey. The way we prioritize our customer's needs and the dedication we have to delivering superior customer service has quickly helped us establish solid credibility in the State of New Jersey. We provide 24/7 emergency repairs and furnace service – so you and your family can remain warm when the winter season arrives. If you're in need of any Rheem furnace service – we'll assemble a customized and affordable solution.
Rheem Furnace Installations
Rheem furnaces are all manufactured by professional engineers – with stringent attention to details during the pre and post assembly process. This expert craftsmanship along with the company's dedication to exploring new technology makes them outstanding replacement furnaces for both commercial and residential customers. The team at All Week Heating has been professionally trained by Rheem representatives to ensure every Rheem furnace installation job we undertake is completed professionally and correctly the first time.
Rheem Furnace Repair and Maintenance
We also provide our commercial and residential customers with all Rheem furnace repairs and maintenance solutions. Whether you have a Rheem industrial furnace or a smaller home-built unit, our professional technicians will schedule an appointment that fits within your busy schedule. Plus – we'll customize a maintenance program that fits your individual needs and budgetary restrictions. Our aim is to make sure every Rheem furnace service is completed correctly the first time. So if you have any questions about the Rheem furnace solutions we offer at All Week Heating – contact us today.
Rheem Furnace Replacement
When you have to replace a Rheem furnace you really shouldn't choose the cheapest option. However, there is no reason why you have to pay an arm and a leg either. At All Week Heating we believe in offering our customers value which is why all of our Rheem furnace replacement jobs are handled by professional technicians that do the job right. Our techs have been replacing Rheem systems for several years – so you can feel confident that your replacement will be completed on time and correctly the first time around.
If you have questions about the Rheem furnace sales, replacement, maintenance, installation or repairs that we offer – don't delay. Contact our team today and we'll be happy to provide an affordable solution for your Rheem furnace service needs in New Jersey.
Rheem Furnaces Resources