Goodman Boiler Repairs NJ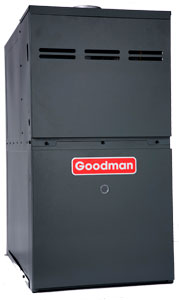 Our primary mission at All Week Heating is to ensure the comfort of our customers. We accomplish this by keeping their heating systems in New Jersey running strong. And when you have a Goodman boiler system, All Week Heating is ready to keep it serviced, repair your unit if it breaks down, or quickly install a new system that is affordable.
The superior customer service standards of All Week Heating have become a trademark of the way we do business on a daily basis. We provide 24/7 emergency repairs and service on boilers – so you and your family can remain warm when the temperature drops below freezing. And no matter what type of boiler service, installation or maintenance you require – we'll offer you a customized and affordable solution.
Goodman Boiler Maintenance NJ
It is very important to keep your boiler maintained – especially when it gets a workout in the winter season. Our maintenance solutions are always customized to ensure your system operates at peak efficiency. If you have an older Goodman boiler or have a modern, state-of-the-art heating system inside your home or commercial building – we'll customize a maintenance program that exceeds your expectations.
Goodman Boiler Replacement  NJ
There are many reasons why several home owners and commercial building owners choose to buy Goodman boilers when their older unit has broken down.
They are efficient systems
They are affordable systems
They are very dependable systems
Anytime you need a new boiler, our team at All Week Heating will also customize a warranty and maintenance protection plan that will ensure your new system stays running strong for several years.
Goodman Boiler Installation NJ
All of our trained technicians have installed several types of Boilers that are on the market today. We can complete commercial and residential Boiler installation in New Jersey – regardless of the size of the project. All Week Heating has been regarded as the leading professionals at installing, servicing and maintaining Goodman boilers in New Jersey for several years.
Our mission at All Week Heating is to ensure you are as protected as possible when the winter season approaches. If you have questions about the Goodman boiler sales, replacement, maintenance, installation or repairs that we offer – don't delay. Contact our team today and we'll be happy to provide an affordable solution for your Goodman boiler service needs in New Jersey.
More Boiler services

more Goodman boilers & pruducts