THE IMPORTANCE OF Seasonal FURNACE MAINTENANCE & Tune Up in NJ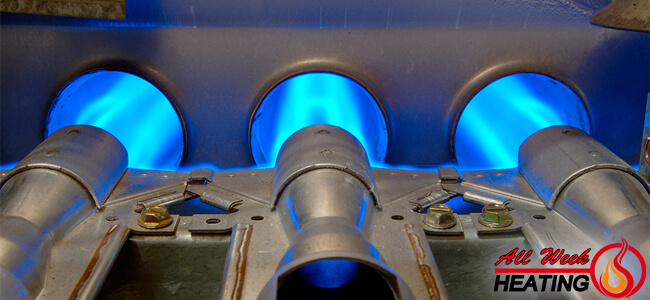 The importance of having a perfectly functioning furnace in a home cannot be overemphasized; in winter, a furnace is essential to keep the home warm and comfortable and it also contributes to the welcoming ambience of the home. In most homes, the furnace is easily overlooked because it is located in a part of the home that is not frequently visited, usually the closet, basement or other areas.
However, in order to enjoy the full benefits of having a furnace, you should ensure that you carry out regular inspections and maintenance. This would help prevent the extra costs and inconvenience of having to carry out emergency repairs.
Why is it important to maintain the Furnace in a New Jersey Home or Property?
The most important reason is that the integrity of your home as well as the safety of the people living in it would be at stake if you do not take proper care of your furnace. A typical furnace has many parts that are required for it to function efficiently; a clogged air filter, damaged burners or pilot lights will result in the damage of a furnace. These are some of the other complications that are likely to arise:
The possibility of having a gas leak
Leakage of hot water from boilers can result in serious damages
The possibility of frozen pipes due to furnace breakage
Higher energy bills as a result of blocked furnaces
In addition, if you fail to follow the regulations regarding inspection schedules, you may end up with a voided warranty.
What does a furnace inspection involve?
A well-trained technician is expected to carry out the following exercises in the course of a routine furnace inspection:
Inspect the gas pressure to make sure all manufacturer's guidelines are being followed.
Check for rusts and corrosion in the wiring, burners and heat exchanger
Check the functioning of the pilot light, ignitors, flame sensors and burners
Clean and replace filters and air intake grills
Clean out the ventilation system, the blower motor and ensure that air flow isn't obstructed.
When should I carry out a furnace tune up?
Usually, manufacturers of furnace units recommend that furnaces should be checked every year to ensure that it is running efficiently and will not be a source of danger to the occupants of your home. It is important that you carry out routine checks on your furnace unit to also help you avoid spending more on energy bills.
The following things are usually checked by technicians during a tune up:
Safety controls
Thermostat
Pilot assembly
Burner
Air filters
Fluid pipe and draft diverter
Every part of the furnace is checked and adjusted as needed. The technician will also check for fumes and gas leaks and also inspect the running of the furnace cycle. They will also make recommendations about what you need to do to keep on enjoying your furnace.
Health and safety issues when getting a furnace tune up
The topmost health concern during a furnace tune up is the level of Carbon Monoxide (CO) emitted from the furnace. It is normal to expect small levels of gas emission but it must be regulated to avoid it getting to dangerous levels. In addition, other safety concerns include the vents, gas pipes and electrical components of the furnace.