Furnace Repairs Orange NJ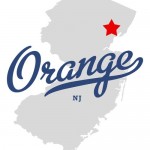 We are committed to providing high quality Furnace repair services in orange. Our expert well-trained technicians know how to best repair your furnace, and are available 24 hours 7 days a week to ensure that get services when and where you need it. We do repair on all major brands of furnace in orange, New Jersey.
When looking for the right person to conduct your furnace repairs, experience and the relevant skills are very important. We have been in business for very many years; hence we have all the necessary experience and knowledge to pull off your job.
Furnace Replacement Orange NJ
In the event that replacement of your furnace is inevitable, you want your job to be done not only fast but also very well. So, waste no time; contract us- your most trusted team-to handle your Furnace replacement services. We are a one-stop team offering you a host of services to delight you. Regardless of what time of day you call us, rest assured that we will respond to your request in time. Feel free to call us even in the dead of the night to trouble shoot any problems that occur to your home (or business) heating furnace.
Furnace Installation Orange  NJ
Our well-trained and certified technicians deliver fast, efficient and reliable Furnace installation services here in orange. We have state of the art equipment which enable us to do you installation job in the best way possible. Our prices are also competitive, and since we are available around the clock, your schedule is bound to match with ours.
We offer quick and friendly same day furnace installation in orange NJ. We specialize in furnace installation, among other heating services such as water heater installation and boiler service, for both your home and business. Our highly educated technicians are always ready to meet your needs 24/7 in orange NJ.
More furnace repair resources
Furnace Repairs Essex County NJ
Furnace Repairs Services
Boiler repair service in Orange New Jersey
Heating service in Orange New Jersey