Residential & Commercial furnace repair service Leonia NJ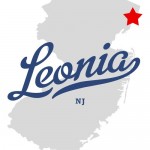 Temperature in Leonia, NJ drop to below 5 degrees centigrade so most homes have heating system installed to ensure that temperatures in the home are tolerable. However, periodically parts of the system like the furnace or boiler may break down, and heat necessary to maintain the temperature will not be generated. The homeowner will have to use the services of a heating service provider who will provide the necessary services like furnace repair using the necessary tools and replacement parts. To ensure best service the company should be a licensed and insured heating company.
furnace Installation, Maintenace and Replacements Leonia NJ
In some cases, a furnace will have to be installed as a replacement for a defective furnace, which cannot be repaired in an inexpensive manner, as the defective parts are very expensive to replace. This can be a very time consuming task, as the earlier furnace model will have to be removed carefully without damaging the surrounding areas. The new furnace will have to be then installed in the same space. The company offering HVAC maintenance services will have experienced staff specialized in furnace replacement Leonia NJ to complete the work in the shortest possible time, to minimize the inconvenience caused.
Many old homes use fireplaces for heating in winter but these can be hazardous and time consuming, as the wood has to replaced periodically, and there is always a danger of catching fire. So the home owner may prefer to install a furnace, and use the services of a furnace installation company to both select and install a suitable furnace for the house.They will take into consideration the size of the house as well the location where the furnace has to be installed. The heating services company will provide the necessary expertise for furnace installations, Leonia NJ as well as the required materials for installing. After installing they will test the system to ensure that it works as promised.
More furnace repair resources
Furnace Repairs Bergen County NJ
Furnace Repairs Services
Boiler repair service in Leonia New Jersey
more heating repair and services in Leonia New Jersey

All Week Heating Leonia NJ
300 Broad st Leonia,
New Jersey 07605
Phone: (201) 729-1986
We provide furnace service in the following towns in Bergen County 24/7