Carrier Boilers Repairs NJ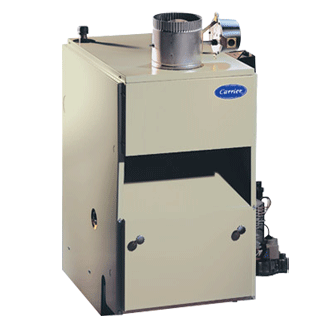 When you are looking for great deals on Carrier Boilers repairs, service, installation and replacement for your home or office space – contact the boiler service leaders at All Week Heating. Since we are an authorized distributor of Carrier HVAC systems, our team has the training, ability and the right tools to make sure that your boiler is maintained, professionally installed or repaired quickly and correctly the first time around.
Our company has set an extremely high bar in regards to customer service standards. Our professional heating techs are always available to complete boiler installation, service and emergency repairs for commercial and residential customers. No matter how large or small your boiler service is – we'll get the job done; and always at a price you can afford.
Carrier Boilers Replacement NJ
Carrier has revolutionized the Boiler industry over the past 100 years. All Carrier Boilers that we sell and install are protected by the Carrier Signature Protection Plan. And when you're in need of a replacement boiler in New Jersey – and would like to have it installed by a certified Carrier specialist – All Week Heating can get the job done with ease. Contact our sales team today to ask about all of the Carrier boilers that we sell as replacement units.
Carrier Boilers Installation NJ
When you have a new commercial building project or a brand new home being built, you'll sometimes need new boilers installed in New Jersey. And since All Week Heating is an authorized Carrier distributor we offer amazing deals on all Carrier products. Our experienced and certified technicians are always available to sell, service and install all types of boiler systems – regardless of the application. Contact our sales team today to learn about all of the Carrier boilers we install in New Jersey.
Carrier Boilers Maintenance NJ
In order to keep your boiler running strong, it's important to keep it well serviced and maintained. This is why All Week Heating offers carrier boiler repair and maintenance in New Jersey that is affordable – and always customized to ensure you get the best results. Every boiler is unique – and so are our customized maintenance solutions. So contact our team today to ask about the maintenance options available for your Carrier boilers.
When you require any service, installation or repair on your Carrier boilers in New Jersey, you can depend on the leaders at All Week Heating to get the job done right. Call us today.
More Boiler services