Bryant Boiler Repairs NJ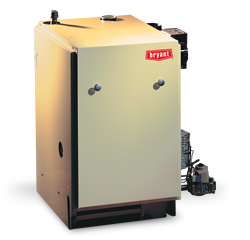 For decades, Bryant boilers have kept east coast buildings comfortably warm when the weather dips below freezing. Whether you have an older boiler system inside your home that might need repair or you require a new boiler for your commercial application; you can count on All Week Heating to provide you with the most reliable, dependable and affordable deals possible.
All Week Heating has serviced New Jersey with outstanding boiler service for several years. Our mission is to ensure the comfort of our customers. Our expert and certified technician team offers 24/7 emergency repairs on all Bryant boilers – so you and your family can remain warm when the temperature drops below freezing. We also keep our pricing low – which means you can afford our service when you need it most.
Bryant Boiler Maintenance NJ
All Week Heating is dedicated to keeping your boilers running strong around the clock. We are able to do this by offering repair and maintenance programs that are affordable and always are completed on time. If you have an older Bryant boiler or have a modern, state-of-the-art heating unit – we'll customize a maintenance program that is affordable and is ready to run strong when the cold weather arrives. Contact our team today to learn about our boiler service in New Jersey.
Bryant Boiler Installation NJ
The trained technicians that wear the All Week Heating uniforms have installed several Bryant Boilers in both commercial and residential buildings over the years. Our team completes Boiler installation in New Jersey for all customers. We also set up our appointments to match your busy schedules. Contact our sales team today to inquire about all of the Bryant Boilers we sell and install.
Bryant Boiler Replacement NJ
We understand that a major hurdle to replacing a boiler is cost. This is why we offer affordable financing programs when you require Bryant boiler replacement in New Jersey. We also have the ability to customize a warranty and maintenance protection plan that will ensure your new system operates efficiently and reliably all year long.
If you have questions about the Bryant Boiler sales, replacement, maintenance, installation or repairs that we offer – don't delay. Contact our team today and we'll be happy to provide an affordable solution for your Bryant Boiler service needs in New Jersey.
More Boiler services