Residential & Commercial Boiler repair service Scotch Plains NJ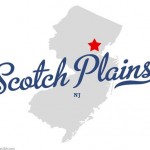 Heating plays an important role in homes and offices in Scotch Plains NJ. One of the most common installations is the boiler. It is used to supply hot water as well as air to various parts of the house. All Week Heating provides boiler and heating repair service. This service is necessary considering that boilers will fail at some point in time. This may be attributed to human error, technical fault or wear and tear. Regular repair is offered in normal situations while emergency heating repairs applies to urgent need or emergency. The goal of the company is to provide stress-free boiler repairs at all times.
Boiler Installation, Maintenace and Replacements Scotch Plains NJ
Home owners always look forward to getting good service from the boiler. In addition, they desire to enjoy the services for a long time. These objectives can only be achieved by carrying out boiler maintenance on a regular maintenance. The service aims at correcting faults before they occur. The service also makes sure the desired level of efficiency is maintained. Besides maximising efficiency, maintenance helps in bringing down running cost. All Week Heating is registered and approved by the local authorities to offer the maintenance service. The contractor is also licensed and insured. Customers can therefore trust the services offered.
One of the most notable services that are offered by All Week Heating is boiler installations. Since its establishment, the company has always fitted boilers in the homes and also offices. To date, they have installed many heating units and boilers. By working with leading firms in the region and also beyond, the contractor is able to provide top notch services. Despite the high quality service, the costs of installing residential & commercial heating are quite affordable. The competitive prices come about from dealing with manufactures and distributors directly. This is one of the main reasons that have made All Week Heating renowned in Scotch Plains NJ.
More boiler repair resources
Boiler Repairs Bergen County NJ
Boiler Repairs Services
Furnace repair service in Scotch Plains New Jersey
Heating service in Scotch Plains New Jersey
Recommended Resources in Scotch Plains NJ