Residential & Commercial Boiler repair service Roselle NJ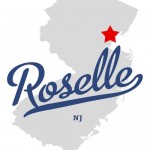 Heating systems at home or in commercial places will break at one time when you least expected. The good news is that emergency heating repairs is available hence you will not get annoyed for long. If you are looking for boiler repairs and you are in Roselle NJ you are lucky because All Week Heating is known to service this area very professionally. There is no reason of asking for boiler replacement when their heating repair service offers repair options. This will not only save your extra bucks but will relieve you within a shorten time because they are a call away.
Boiler Installation, Maintenace and Replacements Roselle NJ
To be sure that your boiler is in good condition every time you are using it, it needs to be confirmed more often that it is working. You will have to ask for boiler maintenance services that is done by heating engineers. All Week Heating has boiler maintenance as part of their service. They have been dealing with heating system for many years, a reason why you should advocate this task to them. To get their service, a call is enough to get them at your home or business premise.
Where do you get hot water supply at your home or office? Do you boil it manually or you use kitchen heating appliances? If so, then you are wrong. You need to do complete boiler installations for your home/business. This will ensure that you get a consistent supply of hot or warm water. If you are in Roselle NJ, you can contact All Week Heating which is a licensed and insured company in the area. They offer installation of boilers in both residential and commercial buildings. You can ask them to remove an aging heating system and replace it with a new one and the same applies to a new building where a new one is put in place.
More boiler repair resources
Boiler Repairs Bergen County NJ
Boiler Repairs Services
Furnace repair service in Roselle New Jersey
Heating service in Roselle New Jersey
Recommended Resources in Roselle NJ