Residential & Commercial Boiler repair service Irvington NJ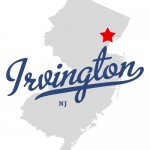 Most people, if not all, are really concerned about their boiler's "health," and they make sure that it is always in good condition. But how do you know that you need a boiler repair service? Some people who are not familiar with their boiler simply hire an expert to conduct a checkup and see if there is anything that needs to be fixed or replaced. However, if you feel that this is a little bit unnecessary, let alone impractical way to spend money, you can simply observe your boiler for certain signs that it needs repair or immediate attention from an expert. Here are some signs that can help you: malfunctioning pilot lights and/or thermostat, frozen or clogged pipes, leakage and/or dripping, less heat generated by the boiler, and strange noise from the boiler.
Boiler Installation, Maintenace and Replacements Irvington NJ
Even if your boiler does not need any repairs, it is not a sign that you should be confident about its performance. If you really want to be confident, have your boiler undergo maintenance. Boiler maintenance allows you to see any uneasily observed damages in the boiler and, in turn, address them to prevent them from getting worse and damaging the boiler. It also ensure that your boiler's mechanisms and parts are all in tuned to achieve better function and performance, let alone a guarantee that it will not break down. How often do you need to put your boiler under maintenance then? It will depend on your boiler's needs, based on its age and current condition as well.
When choosing a company to provide boiler installation, make sure that you put the following factors into consideration. First, remember to choose a licensed boiler installation technician to ensure that they will deliver an efficient, fast, and smooth service without posing any harm to the boiler during the process. Also ensure that they have boiler insurance to cover any damage, should there be, during the installation or any other reasons, like acts of nature or vandalism. After the installation, ask about their after sales service and warranty that can benefit you should your boiler malfunctions; this will help you cover finances for checkups, repairs, and replacement of parts if ever.
More boiler repair resources
Boiler Repairs Essex County NJ
Boiler Repairs Services
Furnace repair service in Irvington New Jersey
Heating service in Irvington New Jersey