---
Inspect Your Furnace Before The Winter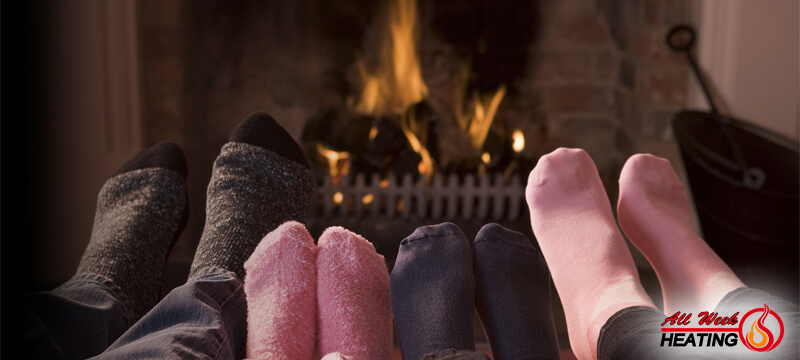 Having your furnace inspected annually will help your HVAC system last longer and will help you save energy bills. As the winter approaches, it is advised that you seek the help of a professional to help you service your furnace and keep it in good shape to avoid unexpected fault especially when you need it the most.
According to HVAC experts, having annual inspection and service will help your systematic last longer, save energy and avoid health hazard. "The manufacturers that built them all agree on this; you should get it serviced once [a year] for heating and once for cooling. "Tuning it up and checking it out is definitely recommended. Much like a car, if you ignore it, a lot more things break. You [will] extend the life of it and help prevent major breakdowns."
Benefits of a furnace inspection
According to expert analysis, over 75% of the time no-heat complaints is made during the winter is as a result of inadequate maintenance. This inadequacy can make your system stop functioning suddenly leaving faced with a severe cold.
It can also cause a health hazard.
According to experts, a furnace inspection can help you detect carbon monoxide leaks, which ordinarily would have gone unnoticed because gas is colorless and odorless. Exposure to carbon
monoxide can lead to a headache, dizziness, nausea and even death. The analysis states that 500 people die and 15,000 are sent to emergency rooms because of exposure to carbon monoxide.
How much does a furnace inspection cost?
If you only seek inspection service, you will not be spending much. Ask for the cost before you get the job done. If your inspection includes a furnace tune-up, also known as furnace cleaning, it could cost you about $60 to $85
There are about 24 different things to be done. "We clean the heating system to improve efficiency and save money. We check all the controls for safety, which can give you peace of mind for the season. For every tune-up, we make sure it's running at peak operating performance, so it will be comfortable."
Other things that should be included in a furnace inspection are:
Check the setting of your thermostat to ensure the system is functioning properly.
Electrical connection is inspected, the voltage on the system components is tested to avoid component failure.
Adequate lubrication of moving parts
Effective inspection of condensate drain to avoid obstruction.
A proper check of system start-up and a shut-down of controls for proper operations as well as a change of filter.
Furnace inspections save energy
You will be saving money after a furnace inspection is carried out by an HVAC professional. Here are some procedures you could follow to keep your system running smoothly; according to Energy Star, which is a branch of the U.S Environmental Protection Agency, you should regularly change your air filter. Having a clogged air filter will limit the flow of air into your home, which can cause health hazard as a resulting of exposure to contaminated air.
Energy saving tip
You can save more energetic by using a programmable thermostat. With a programmable thermostat, you will be able to save up to 10% on energy bills, keep it seven to eight degree from the environment temperature. The U.S Department of Energy gave a standard of 68 degrees for eight hours a day. Both during the day and at night