---
How Hvac Maintenance Helps You Save Time and Money
Like many homeowners across the nation, New Jersey residents of are keen on having a comfortable life with minimal budget possible. Maintaining and repairing HVAC system can be very expensive but with the right information, you can save a lot of money and time. The best
way to save money with HVAC maintenance is by considering the agreements availed by the service providers.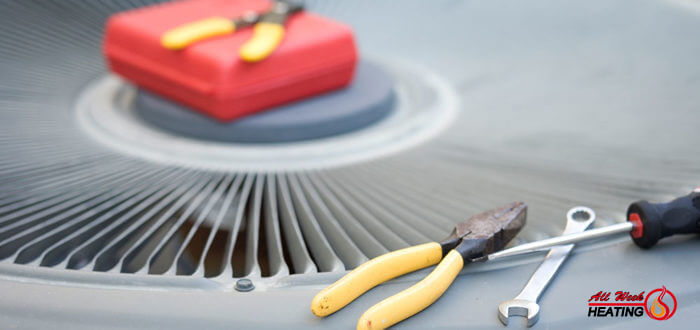 The HVAC maintenance agreements include detailed information on discounts, priority service, and seasonal checkups. By evaluating and considering these agreements, you will save money and time when maintaining and repairing your HVAC system.
Discounts on Services Fee and Purchasing of the Parts
We respect the fact that you have other bills to pay and also the need to save some of your hard-earned money. We have discounts allow you to save money when buying HVAC parts or seeking maintenance services. Certainly,
any HVAC maintenance services will enhance the functioning of your system and minimize any wastage of energy.
Most companies that services HVAC have partnership agreements with the manufacturers and suppliers of HVAC equipment. This arrangement allows these companies to get the HVAC parts at greater discounts. Because of the need to attract and retain clients, the HVAC firms will then pass on and also offer discounts to their customers. They will clearly indicate these discounts offers on the HVAC maintenance agreements. You will have an excellent chance of saving money throughout the year.
Priority Service
Reputable HVAC companies can also offer priority service to their loyal clients when they need their services urgently. It is an agreement pact between the HVAC firms and their loyal customers and it's also a convenient reward arrangement.
Your air conditioner can break down or stop functioning in summer when you need it the most. You will need it to get fixed almost immediately. With priority service as one of the agreements in the perk between you and the HVAC company, your HVAC system will get an instant repair.
In normal circumstances, getting quick services in repairing HVAC system in the summer is difficult. During the summer season, many homeowners are seeking HVAC repair services to improve the cooling of their houses. Priority service will guarantee quick means to have your HVAC system in good working condition when you need it the most.
Seasonal Checkups
With many other responsibilities in your daily life, it is easy to forget scheduling checkup inspections for your HVAC unit. You might find yourself rushing for HVAC services during the rush season with many other homeowners. Seasonal checkup allows you schedule inspection appointment with your HVAC company at an appropriate time. You can also put reminders on your upcoming checkup schedules to ensure that your HVAC unit is functioning well before, during and even after the rush season.
Seasonal checkups save you time and money. You will not have to scramble for service time with other clients who have real emergencies on the need to repair their HVAC units during rush season. The HVAC system should be checked at least twice in one year by professional personnel. The most appropriate time to conduct the two inspections services for your HVAC unit is at the end of both the spring and fall.
The most effective way to save money is to have a keen interest in knowing the exact charges of maintenance of your unit in the HVAC maintenance agreement. Ask questions if you have to such as the number maintenance hours. You should also ensure every inspection schedule is filled out. Also consider the HVAC company that offers comprehensive services including thorough checkup, servicing and cleaning.
It is a must and important for homeowners to consider HVAC maintenance agreements if they wish to save any amount of money and time when repairing their air conditioning units. For ideal HVAC maintenance services and vital information on this subject, call us today 888-333-2422 and one of our experienced HVAC technicians will be happy to answer all your questions pertaining to maintaining your hvac system in tip top shape.