Boiler Repairs Clifton NJ

When you're looking for the right company to complete boiler repairs in Clifton NJ – what do you look for? First, you'll want to verify that the contractor is licensed, insured and bonded to complete all boiler service. Second, they should be staffed with techs that have tons of experience working on your type of heating system. And finally, they should be dedicated to superior customer service – and prove it through their daily interaction with each customer they service.
If you're looking for a company that meets these qualifications –All Week Heating is the solution. Our company is a leading provider of boiler repairs in the State of New Jersey for several reasons. But mainly, it's due to our dedication to producing easy and affordable boiler repairs that don't put a dent in your pocket book.
Boiler Maintenance Clifton NJ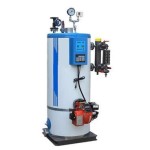 Boiler maintenance should be done before the cold weather arrives – so should there be any damage found it can be fixed quickly long before the cold starts. Having Boiler maintenance in Clifton NJ is very necessary to ensure that your heating system is tuned up for optimum energy efficiency for the winter. And, boiler maintenance should be completed according the age of your boiler – however, it's recommended that any boiler be inspected and serviced at least once per year. But, if you have an older system – it may require more frequent tune-ups. When you require any boiler maintenance in Clifton NJ – contact All Week Heating.
Boiler installations Clifton NJ
All Week Heating was built to offer affordable boiler services to commercial and residential customers. This includes the boiler installations in Clifton NJ that we complete on a daily basis. Our team of boiler technicians has expertise in replacing makes and models of boilers – oil or gas powered.  We offer our services at any day of the week to accommodate your busy schedule. We also offer gas hot water boilers service, gas-steam boiler service, oil hot water boilers service, and other services from repairs, replacements, check-up and maintenance. When you need any boiler service in Clifton – contact the leaders at All Week Heating.
More boiler repair resources
Boiler Repairs Passaic County NJ
Boiler Repairs Services
Furnace repair service in Clifton New Jersey
more heating repair and services in clifton NJ

Clifton NJ Heating Services
All Week Heating Clifton NJ
207 Harding Ave, Clifton,
NJ 07011
Phone: (973) 253-8791
URL of Map
We provide boiler service in the following towns in Passaic County 24/7