YORK furnace repair service NJ
York Furnace Systems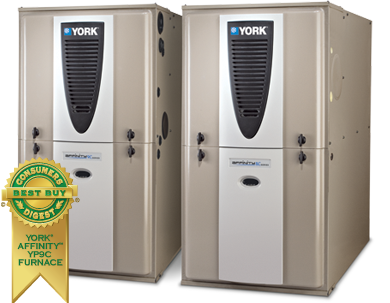 For several years people living in the Northeastern United States have depended on the quality of York® Furnace systems to keep their homes and commercial buildings comfortable in the winter. And when you're looking for a top-rated and highly energy efficient furnace – the professionals at All Week Heating has the affordable solution.
All Week Heating is certified, insured and bonded to complete all heating services in New Jersey. Our superior customer service standards have become a trademark of the way we do business on a daily basis. We provide 24/7 emergency repairs and furnace service – so you and your family can remain warm when the temperature drops below freezing. And no matter what type of furnace service you require – we'll offer you a customized and affordable solution.
York Furnaces are known for their quality craftsmanship along with the dependability they provide home owners and commercial building tenants in New Jersey. York offers a huge product line of gas and electric powered furnaces that are Energy Star® rated.
York Furnace Installations
When you're current furnace in New Jersey is not working as well as it should – and you need to replace it with a more efficient solution – York furnaces are a great selection. All Week Heating specializes in complete York furnace installation in New Jersey cities across the state. Our professional technicians have years of experience installing and servicing all types, makes and models of York furnaces in both residential and commercial applications. Plus – our company also offers several customized maintenance solutions; so we can ensure your York furnace is professionally serviced every year.
York Furnace Repair and Maintenance
All Week Heating provides York Furnace maintenance and repairs of every model they produce. Regardless of the location of your furnace – either residential or commercial applications; our experienced and certified technicians will arrive on your time table to complete any and all repairs and service required. Our company works closely with York manufacturer representatives; always staying on top of new technology and procedures that help us expedite repairs.
York Furnace Replacement
If you're looking for a new furnace to take the place of an outdated or worn out model, you should contact All Week Heating to have York Furnace replacement completed. The process of replacing a furnace is complicated – and should only be handled by an experienced HVAC technician that has knowledge about the entire heating system. Our techs have been replacing York systems for several years – so you can feel confident that your replacement will be done quickly, affordably and correctly.
Our mission is to ensure your family or office building is as protected as possible when the winter season approaches. If you have questions about the York furnace sales, replacement, maintenance, installation or repairs that we offer – don't delay. Contact our team today and we'll be happy to provide an affordable solution for your York furnace service needs in New Jersey.
Useful York Furnace Resources: