Payne Boiler Repairs NJ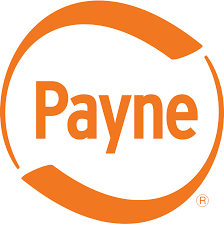 If finding a great price on a new Payne Boiler is on your to-do list; you've come to the right place. All Week Heating has specialized in offering exceptional deals on all Payne Boiler repairs, service, and installation in New Jersey for several years. Our business has set a high standard for offering competitive pricing and exceptional customer service with every boiler job we undertake. Plus – our experienced and certified technicians are available to you on your time schedule to complete residential or commercial boiler service in New Jersey.
Payne Boiler Maintenance NJ
All Week Heating always will work with you to customize a maintenance solution for your new or existing Payne Boiler. Regardless if it's installed at home or the office, we still put forth the same effort to make sure every repair or service call exceeds your expectations. However, we also pay careful attention to the reality that pricing is also very important – which is why we offer emergency repairs – without charging outrageous pricing.
Contact our team today to ask about the repairs and service programs we offer to Payne boiler customers in New Jersey.
Payne Boiler Installation NJ
The certified technicians at All Week Heating have literally installed every type of Payne Boiler that has been manufactured. We work on commercial and residential boiler installations in New Jersey and can supply you with factory direct pricing on several new Payne boilers if needed. Every member of our team is dedicated to exceeding your expectations – without eclipsing your budgetary restrictions. When you're in need of any new boiler installation in New Jersey – contact the team at All Week Heating. We'll take care of you.
Payne Boiler Replacement NJ
Payne has stood by the quality of their boilers for several years. This is why when you need to replace an older Payne boiler with a new unit – or simply want to upgrade to an energy efficient Payne system – we have a solution. Our dependable service experts will always arrive to each replacement appointment on time – and always in clean uniforms – ready to serve you. We also keep our schedule open to your busy requirements and personal issues.
Regardless of the type of boiler service you require in New Jersey, the team at All Week Heating has the solution. We look forward to working with you on any Payne Boiler service jobs you need. Contact our team today.
More Boiler services