LENNOX furnace repair service NJ
Lennox Furnace Systems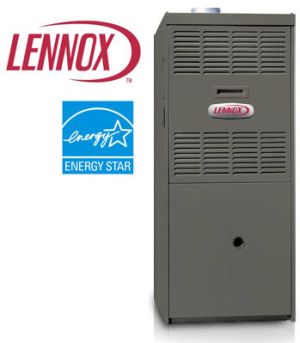 When Dave Lennox created his first HVAC system several years ago the consumer segment was impressed with the quality of his revolutionary system. Fast forward to 2014 and the impressive technology and product quality that he was first known to produce is alive and well with his heating systems. And without question, one of the most popular heating systems sold in New Jersey are the Lennox Furnace systems that keep Jersey-area businesses and residences comfortable during the cold winter months.
All Lennox systems sold in the United States are built, assembled and crafted with US technology – and by American workers. Their dedication to producing reliable heating systems has quickly made Lennox a top choice of people looking for a dependable heating system. And when people require Lennox furnace service in New Jersey, they reach out to All Week Heating.
All Week Heating is insured, licensed, certified and bonded to complete all heating services in New Jersey. We provide 24/7 emergency repairs and Lennox furnace service – so you and your family can remain warm all year long. If you're in need of any Lennox furnace service – we'll assemble a customized and affordable solution.
Lennox Furnace Maintenance and Repair
All Week Heating is a reliable provider of commercial and residential Lennox furnace maintenance and repair solutions. Our dedicated team works hard to provide exceptional customer service – and will always be available to complete any repairs or maintenance jobs – regardless of the time of day. We offer emergency repairs on Lennox furnaces around the clock – and when you contact our team you'll instantly see the quality that we provide all customers. Our primary mission is to exceed your expectations – but to ensure every repair or service job is completed correctly; the first time.
Lennox Furnace Installations
Lennox craftsmanship is a trademark of this trusted brand. This is why many New Jersey homes and office spaces purchase Lennox furnaces to power their commercial buildings and residences. Our team is a certified installation company for all makes and models of furnaces in the State of New Jersey. We maintain a positive relationship with Lennox so we can pass along savings to you – our loyal customers. Contact our team today to inquire about any of the Lennox furnace services we offer in New Jersey.
Lennox Furnace Replacement
All Week Heating strongly believes in offering value to everybody we service. It's this dedication to saving customers money that many people for several years have reached out to All Week Heating to complete their Lennox furnace replacement projects. Our professional technicians have been replacing Lennox Furnace units for years in both commercial and residential applications. Contact our team today to learn about our specials on Lennox replacement services.
If you have questions about the Lennox furnace sales, replacement, maintenance, installation or repairs that we offer – don't delay. Contact our team today and we'll be happy to provide an affordable solution for your Lennox furnace service needs in New Jersey.
Lennox Furnace Info & Resources
More Furnace services