AMERICAN STANDARD furnace repair service NJ
American Standard Furnace Systems
When New Jersey home owners look for affordable and reliable heating systems – they often depend on American Standard Furnace systems to get the job done. This professional company has been in the HVAC marketplace for decades.
And with every furnace they engineer – they continually focus on four consumer standards including:
Dependability and Reliability to Operate in Extreme Conditions
Increased Comfort for Residential and Commercial Customers
Economic affordability and Energy Savings
Tremendous customer service and support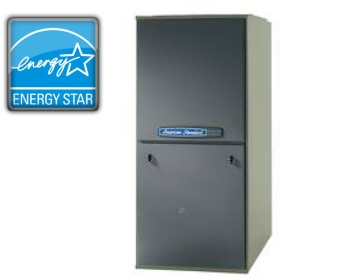 A successful company will find a way to integrate all of the above elements into every product they manufacture – and when it comes down to brass tacks – American Standard sets the bar incredibly high. And when people living or working in New Jersey look for a company that can provide service, maintenance and installation on American Standard furnaces – they look directly to All Week Heating.
Our New Jersey based furnace service company has been offering exceptional heating service for many years. Our company is licensed, certified and bonded to complete furnace services and with every customer interaction – we strive to deliver value with every service we offer. We provide 24/7 emergency repairs on American Standard and have the flexibility to schedule your appointments to fit your busy lifestyle and work schedules.
American Standard Furnace Maintenance and Repair
All Week Heating customizes several maintenance programs that are designed to keep your American Standard Furnace working efficiently when you need it most. We also provide emergency repairs on American Standard heating systems 24/7 and always will work within your busy schedule. Contact us today to learn more about the American Standard Furnace Maintenance and Repair services we offer.
American Standard Furnace Installations
American Standard furnaces are engineered by scientists to keep commercial buildings and residences comfortably warm – at affordable costs. Each of our certified installation technicians has the experience to correctly install your new American Standard furnace correctly the first time. When you take time to focus on the smallest details – like inspecting all fittings, hoses and all aspects of the heating system during an installation – the results speak for themselves. This is the dedication and method that we integrate into all furnace installations we provide. Contact our team today to inquire about any of the American Standard furnace services we offer in New Jersey.
American Standard Furnace Replacement
If you are replacing a used American Standard furnace with a newer system, or you need full American Standard Furnace installation – contact our team today to learn about our specials on American Standard replacement services.
If you have questions about the American Standard furnace sales, replacement, maintenance, installation or repairs that we offer – don't delay. Contact our team today and we'll be happy to provide an affordable solution for your American Standard furnace service needs in New Jersey.
American Standard Furnace Resources: